Posted August 19, 2014 in Accent XL (Fat Sculpting, Skin Tightening), Beauty, Blog, Sculptra, Uncategorized
Points from the video:
00.01 – Advantage of Coolsculpting
00.10 – Coolsculpting procedure
00.38 – After effects of Coolsculpting
00.55 – Painless procedure
One of the nicest things about having a Coolsculpting treatment is that there is absolutely no downtime.
Once the hand piece is taken off there is usually a brick of frozen fat. We massage that for about 5 minutes and the skin then looks normal other than a little redness and it may feel a little cold. Patients are able to return their normal activities, whether it is going back to work, going to the gym, yoga class, whatever they want to do without any worries.
We just ask that our patients stay well hydrated during the immediate 2 week period after the treatment. The only thing that we tell patients is that they probably going to feel a little sensation of numbness in the area that is treated and that could last anywhere from up to 2 to 3 weeks.
But it is really not again a painful procedure. We never had to use any narcotics or pain medicines with our patients post treatment.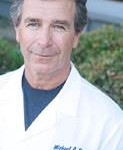 Dr. Michael Persky and Dr. Sarmela Sunder are located in Encino, California and Beverly Hills, California but service all of Los Angeles and the San Fernando Valley. Including, Beverly Hills, Hollywood, Hancock Park, Brentwood, Santa Monica, Pacific Palisades, Malibu, Sherman Oaks, Studio City, Calabasas, Woodland Hills, Tarzana, Westlake, Thousand Oaks, Agoura Hills, La Canada, Pasadena, and more. Please subscribe to our blog by clicking the link above, right, and "Like" us on Facebook. Thank you! + Michael Persky