Posted May 13, 2015 in Beauty, Blog, Celebrity Plastic Surgery, Rhinoplasty, Uncategorized
As stated by Dr. Persky, MD, Persky Sunder Facial Plastic Surgery, Encino
Points from the Video:
00: 05- Dr. Persky shares how some patients come up with some pictures of celebrities and how they wish to look just like them;
00:30- He discusses how he counsels his patients to create some realistic expectations from the treatment;
Many patients come in with a bunch of celebrities' photographs and tell the doctor that they want to look like them; It is my job to see what the patient has and what he wants, and then create a realistic expectation, based on my skill and what I know can be accomplished. He explains it with an example of a lady who wished to go in for rhinoplasty.
So, I tell them that you are not going to look exactly like your favorite celebrity and that you should set some realistic expectations and not look like the celebrity.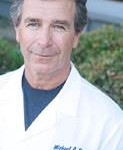 Dr. Michael Persky and Dr. Sarmela Sunder are located in Encino, California and Beverly Hills, California but service all of Los Angeles and the San Fernando Valley. Including, Beverly Hills, Hollywood, Hancock Park, Brentwood, Santa Monica, Pacific Palisades, Malibu, Sherman Oaks, Studio City, Calabasas, Woodland Hills, Tarzana, Westlake, Thousand Oaks, Agoura Hills, La Canada, Pasadena, and more. Please subscribe to our blog by clicking the link above, right, and "Like" us on Facebook. Thank you! + Michael Persky