Posted May 13, 2015 in Beauty, Blog, Restylane Silk, Uncategorized
As stated by Dr. Persky, MD, Persky Sunder Facial Plastic Surgery, Encino
Points from the Video:
00:10- Introduction to Restylane Silk;
00:38- Dr. Persky elaborates on how restylane silk is used, and gives a detailed demonstration on the procedure of injecting restylane silk;
01:45- He discusses what the ratio of the upper lip and the lower lip ought to be;
02:10- He explains the technique and that how it is different from other fillers;
04:00- He shares how the procedure is comfortable for patients, and how can ice be useful during the procedure;
Every woman wants beautiful lips and kissable lips; Restylane Silk is advanced new facial filler that is giving women the most natural lip augmentation ever. It is available at Persky Sunder Facial Plastic Surgery in Encino, one of the first practices in US and California to use the first exceptional hyaluronic acid facial filler.
As per Dr. Persky, the restylane silk is strained through a very fine strainer so that we get very fine particles; what makes it different is that when we put it in, it layers and forms a kind of sheet below the surface of your skin.
Dr. Persky was one of the top facial fillers injecting physicians from around the world to be invited to become a certified trainer for restylane silk and other products.
As per him, as per facial anatomy, the bottom lip of the patient in the video should be slightly larger than her upper lip as per the divine ratio. He measures the width of her lower lip and the upper lip and speaks about an ideal ratio of 1:1.618.
He is explaining the technique and how it is different from other fillers.
Dr. Persky is an artist as well as a surgeon, and he looks at the entire face and its proportion working from side to side to ensure that the result is perfect.
Dr. Persky said that he only used a third of a syringe with maximum he uses restylane silk around the lips being one syringe, because the hyaluronic acid particles are filtered to be the smallest amongst facial fillers, allowing it to naturally spread where it is injected, resulting in a very natural smooth filling of lines and wrinkles. The procedure is also very comfortable for most patients; Dr. Persky explains how using ice distracts patients from discomfort during procedure.
Results of restylane silk are expected to stay anywhere from six to nine months.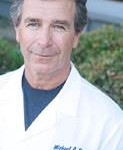 Dr. Michael Persky and Dr. Sarmela Sunder are located in Encino, California and Beverly Hills, California but service all of Los Angeles and the San Fernando Valley. Including, Beverly Hills, Hollywood, Hancock Park, Brentwood, Santa Monica, Pacific Palisades, Malibu, Sherman Oaks, Studio City, Calabasas, Woodland Hills, Tarzana, Westlake, Thousand Oaks, Agoura Hills, La Canada, Pasadena, and more. Please subscribe to our blog by clicking the link above, right, and "Like" us on Facebook. Thank you! + Michael Persky