Posted May 06, 2015 in Beauty, Blog, Celebrity Plastic Surgery, Fraxel Laser Treatment, Uncategorized
As stated by Dr. Persky, MD, Persky Sunder Facial Plastic Surgery, Encino,
Points from the Video:
00: 05- Dr. Persky discusses the difference between Fraxel Laser and Fraxel Restore;
00:26- He shares how people often ask about more conservative and less invasive procedures;
00:50- He talks about how Fraxel Repair can be more effective than Fraxel Restore treatment;
Dr Persky says that the original fraxel laser is called fraxel restore. It is a non ablative laser which means it does not remove any skin, and just heats the skin. A few years later, the company came out with fraxel repair which is a fractionated carbon dioxide laser; It is ablative which means that the skin is vaporized when the laser hits it. People often ask 'Can I have more conservative, less invasive fraxel restore treatment, or could I have multiple treatments of fraxel restore, and how many of those do I need to equal one fraxel repair?' Dr. Persky says that unfortunately, you can't have enough fraxel restore laser treatments to equal one fraxel repair treatment. So the fractionated CO2 in one treatment can do more than 5, 6, 7 or 20 fraxel restore treatments.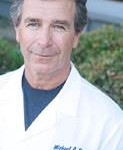 Dr. Michael Persky and Dr. Sarmela Sunder are located in Encino, California and Beverly Hills, California but service all of Los Angeles and the San Fernando Valley. Including, Beverly Hills, Hollywood, Hancock Park, Brentwood, Santa Monica, Pacific Palisades, Malibu, Sherman Oaks, Studio City, Calabasas, Woodland Hills, Tarzana, Westlake, Thousand Oaks, Agoura Hills, La Canada, Pasadena, and more. Please subscribe to our blog by clicking the link above, right, and "Like" us on Facebook. Thank you! + Michael Persky