Posted May 06, 2015 in Beauty, Blog, Celebrity Plastic Surgery, Fraxel Laser Treatment, Uncategorized
As stated by Dr. Persky, MD, Persky Sunder Facial Plastic Surgery, Encino,
Points from the Video:
00:05- Dr. Persky shares how a facelift works the best for ultimate facial rejuvenation;
00:28- He discusses the results obtained by a Fraxel repair treatment;
00:55- He gives a brief introduction on ultherapy;
As per Dr. Persky, fractionated carbon dioxide laser skin resurfacing will not replace facelift, mini facelift or other invasive surgical treatments. It was originally considered as a preemptive strike to avoid those treatments, but actually fraxel repair is a treatment that polishes the skin and tightens the skin, wherein, the quality of the skin, and texture of the color are improved. But if someone needs significant lifting and tightening, then we recommend surgical treatment. And subsequently, there is a technology called ultherapy which uses ultrasound to lift and tighten the muscle and skin on the face. It has surpassed the fraxel repair as it is the best non-invasive device to lift and tighten the face and the neck.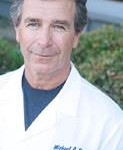 Dr. Michael Persky and Dr. Sarmela Sunder are located in Encino, California and Beverly Hills, California but service all of Los Angeles and the San Fernando Valley. Including, Beverly Hills, Hollywood, Hancock Park, Brentwood, Santa Monica, Pacific Palisades, Malibu, Sherman Oaks, Studio City, Calabasas, Woodland Hills, Tarzana, Westlake, Thousand Oaks, Agoura Hills, La Canada, Pasadena, and more. Please subscribe to our blog by clicking the link above, right, and "Like" us on Facebook. Thank you! + Michael Persky