Posted May 06, 2015 in Beauty, Blog, Celebrity Plastic Surgery, Fraxel Laser Treatment, Uncategorized
As stated by Dr. Persky, MD, Persky Sunder Facial Plastic Surgery, Encino,
Points from the Video:
00:05- Dr. Persky talks about the downtime involved in Fraxel Repair treatment;
00:20- He discusses the immediate effects on the treated area, and how these effects improve with time;
As stated by Dr. Persky, Fraxel repair laser skin resurfacing has significant downtime. We ask our patients to commit to stay at home for one week after the procedure to take care of the wound. The face looks like there has been a very superficial scraping. So for the first 24 hours, there is a bit of weeping of blood and serum, but soon that seals. The face is quite red and swollen and we really want our patients to avoid any exposure to the sun. So their first time out is one week after the procedure when they return to our office with sunblock on their face. During the second week, their skin changes from bright red to pink. So at some point between first and the second week, patients look quite nice even without makeup.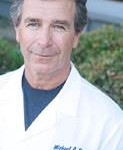 Dr. Michael Persky and Dr. Sarmela Sunder are located in Encino, California and Beverly Hills, California but service all of Los Angeles and the San Fernando Valley. Including, Beverly Hills, Hollywood, Hancock Park, Brentwood, Santa Monica, Pacific Palisades, Malibu, Sherman Oaks, Studio City, Calabasas, Woodland Hills, Tarzana, Westlake, Thousand Oaks, Agoura Hills, La Canada, Pasadena, and more. Please subscribe to our blog by clicking the link above, right, and "Like" us on Facebook. Thank you! + Michael Persky