Posted August 21, 2014 in Accent XL (Fat Sculpting, Skin Tightening), Blog, Fat Transfer (Grafting) Facial Rejuvenation, Uncategorized
00.01 – Substitute to facial fillers
00.17 – Best volumizer fat transfer
01.16 – Advantages of fat transfer
01.29 – Disadvantages of fat transfer
Many times patients say I really don't want to have facial fillers, I want something more permanent. What's the answer Dr. Perksy?
Actually probably the best volumizer, the best permanent volumizer of the face is taking one's own fat and transferring it to the face so then you get into who's the best candidate for fat transfer. My personal experience has been before we had some of these great fillers, I loved using fat in the face. Fat is readily available in most patients except for the skinny minnies who work out all the time but we can still even in a woman who works out all the time and doesn't appear to have any fat we can always find a little bit in the thigh. And the use of fat in those patients is been really nice. For me it is a surgical procedure, I like to take my time and it takes about two hours to do a full face fat transfer I like to do it in the operating room so that the patient is comfortable.
And the advantages are there that when the fat takes after five to six months that fat is live fat and is going to be with the patient for the rest of the life.
The disadvantages are the same. If there is a lump or bump and that fat is taken, then that lump or bump is going to be in the patient for the rest of her life. Fortunately, again going along with taking a lot of time and being very meticulous in doing those fat transfers, personally I've not had that problem. But we do see it from other clinics when patients come in with lumps or bumps. That's how we know fat lasts permanently.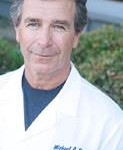 Dr. Michael Persky and Dr. Sarmela Sunder are located in Encino, California and Beverly Hills, California but service all of Los Angeles and the San Fernando Valley. Including, Beverly Hills, Hollywood, Hancock Park, Brentwood, Santa Monica, Pacific Palisades, Malibu, Sherman Oaks, Studio City, Calabasas, Woodland Hills, Tarzana, Westlake, Thousand Oaks, Agoura Hills, La Canada, Pasadena, and more. Please subscribe to our blog by clicking the link above, right, and "Like" us on Facebook. Thank you! + Michael Persky