Posted June 02, 2015 in Beauty, Blog, Uncategorized
As stated by Dr. Persky, MD, Persky Sunder Facial Plastic Surgery, Encino:
Points from the Video:
00: 05- How my mother put her children foremost;
00:40- She is the reason behind my self esteem and confidence;
I am most grateful to my mother…My mother came from Poland when she was thirteen years old…She never drove, she never worked, she is an ultimate housewife; She put her children first and foremost, and was always there, and when I think of my mom, I think the reason I have a sense of self-esteem and confidence was because she was always there, whether it was before school, after school, I always knew that when I reached home, my mother was there, and she was very loving, and that's what she instilled in me. She was a very proud woman. She has instilled in me a sense of pride and a sense of family, and to be proud of who you are, and that you are not only representing yourself, but you are representing everybody who has come before you when you interact with people and treat people…Treat them as you would want them to treat you.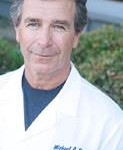 Dr. Michael Persky and Dr. Sarmela Sunder are located in Encino, California and Beverly Hills, California but service all of Los Angeles and the San Fernando Valley. Including, Beverly Hills, Hollywood, Hancock Park, Brentwood, Santa Monica, Pacific Palisades, Malibu, Sherman Oaks, Studio City, Calabasas, Woodland Hills, Tarzana, Westlake, Thousand Oaks, Agoura Hills, La Canada, Pasadena, and more. Please subscribe to our blog by clicking the link above, right, and "Like" us on Facebook. Thank you! + Michael Persky