Posted May 06, 2015 in Beauty, Blog, Celebrity Plastic Surgery, Fraxel Laser Treatment, Uncategorized
As stated by Dr. Persky, MD, Persky Sunder Facial Plastic Surgery, Encino,
Points from the Video:
00:05- Dr. Persky talks about how some people repeat the Fraxel Repair treatment;
00:25- He shares how patients get better and better with repetitive treatments;
As per Dr. Persky, approximately 10-15% of our patients repeat fraxel repair fractionated carbon dioxide skin laser resurfacing. What we find is that every time a patient has another fraxel repair treatment, the results improve. So much so that I find that I have to discourage some patients from having too many treatments. We've found that most patients who repeat their treatments look much better and the results are cumulative. So a patient who comes in and has a treatment and lives the results for five, six or seven years, and then comes back and has another treatment gets an even better result than the one that hasn't had a previous treatment.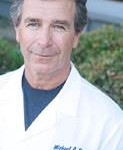 Dr. Michael Persky and Dr. Sarmela Sunder are located in Encino, California and Beverly Hills, California but service all of Los Angeles and the San Fernando Valley. Including, Beverly Hills, Hollywood, Hancock Park, Brentwood, Santa Monica, Pacific Palisades, Malibu, Sherman Oaks, Studio City, Calabasas, Woodland Hills, Tarzana, Westlake, Thousand Oaks, Agoura Hills, La Canada, Pasadena, and more. Please subscribe to our blog by clicking the link above, right, and "Like" us on Facebook. Thank you! + Michael Persky