Posted February 13, 2017 in Silhouette Instalift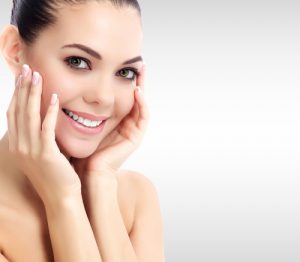 Spring is here! The sun is shining bright, the flowers are blooming, and the weather is beautiful. A nice, sunny day is often relaxing. However, when the sun comes out, facial flaws are quickly revealed. Facial wrinkles, fine lines, and creases caused by sagging skin start to become more noticeable. A person may feel that they look older or worn out when they are outside in the natural sunlight. Even with rigorous efforts by following a skincare regimen and a healthy diet, some patients still find little to no results when it comes to their skin appearance.
Getting older can be frustrating, and some of us wish we could have a quick fix for our aging troubles. Now, patients can get an "instant" lift without ever going near an operating room. Due to the high demand for less-invasive procedures, more options have become available as the latest technologies and innovations have come to light. If you want to restore your face instantly this spring, Silhouette InstaLift™ delivers a fresh, non-surgical technique of lifting sagging skin.
Turn Back the Clocks Without Surgery!
Silhouette InstaLift™ is a safe and effective treatment that restores the volume to the midface. It is a minimally invasive procedure that helps patients achieve results similar to those of a facelift but without surgery, lasers, or injections. Patients can expect little to no downtime in one quick, 30-minute treatment.
The Silhouette InstaLift™ sutures are bi-directional cones made from glycolide/L-lactide (PLGA), a biomedical copolymer. Once the skin is anesthetized with tiny blebs of local anesthesia, the sutures are inserted into the midface and cheek to reposition and tighten the structures of the face by providing a mechanical lifting, repositioning, and fixation of the tissue. Over two to three months, the sutures will absorb into the body and start to stimulate natural collagen production (three sutures result in the equivalent volume addition as one vial of Sculptra® Aesthetic). Once absorbed, the sutures will help to restore volume to the face, providing a more youthful, natural shape while also smoothing the facial skin.
Beautiful, Fresh Results!
Patients will notice immediate results, and full results will become apparent by about three months after the placement of the absorbable sutures. Although the results are not permanent, the sutures will restore sagging skin for one to two years. The outcome provides patients with a refreshed, natural look. Additional sutures may easily be placed as needed.
After your treatment, the best way to maintain results is to practice healthy skincare. As the weather heats up, patients should remember to protect their faces from the sun. Wearing broad-spectrum sunscreen with SPF 30 or higher is crucial in warding off wrinkles and preventing fine lines from forming. Along with your Silhouette InstaLift™ treatment and a daily skincare regimen, patients can enjoy beautiful, fresh, long-lasting results.
If you want to look more refreshed and youthful this spring, schedule your consultation with Dr. Persky today! He is an experienced facial plastic surgeon who can help to restore your facial volume with Silhouette InstaLift™. Contact us by calling (818) 501-FACE or by filling out our online contact form.