Posted August 20, 2014 in Beauty, Blog, Neck Lifting, Uncategorized
00.01 – Introduction to liposuction
00.13 – Origin of liposuction
00.40 – Latest technologies
01.26 – New product
One of the nicest ways to contour a neck, particularly a neck that has an abundance of subcutaneous fat is using liposuction.
Historically, we started using liposuction of the neck probably about 25 years ago and it was a great treatment. It not only works by removing some of the fat but just the mechanical lifting of the skin away from the muscle layer and then re-draping it with taping causes a great deal of tightness as the tissue heals.
Subsequent to the original mechanical liposuction of the neck there've been technologies developed to use laser in a micro fashion to try to melt the fat of the neck. With those treatments, sometimes they work very well. In some cases you've to be careful not to have complications such as burns on the skin or some scarring down of the tissue of the neck. But all in all liposuction of the neck is quite effective, works well, patients do have to go to the operating room for about a 30 minute procedure and then wear a tight neck dressing for about 4 to 5 days afterwards.
There is a new product by a company called Caitheria that will be coming out shortly. They use an injection to melt the fat of the neck and we are looking forward to using that.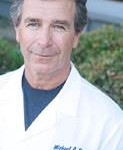 Dr. Michael Persky and Dr. Sarmela Sunder are located in Encino, California and Beverly Hills, California but service all of Los Angeles and the San Fernando Valley. Including, Beverly Hills, Hollywood, Hancock Park, Brentwood, Santa Monica, Pacific Palisades, Malibu, Sherman Oaks, Studio City, Calabasas, Woodland Hills, Tarzana, Westlake, Thousand Oaks, Agoura Hills, La Canada, Pasadena, and more. Please subscribe to our blog by clicking the link above, right, and "Like" us on Facebook. Thank you! + Michael Persky