Posted August 20, 2014 in Beauty, Blog, General Medical Information, Rhinoplasty, Uncategorized
00.01 – Facial plastic surgery on men
00.21 – Why men opt for plastic surgery now
01.10 – Ultherapy
01.40 – What men want from plastic surgery
The proportion of men coming into our practice for facial plastic surgical procedures has increased in the past few years and we attribute that to the greater number of non-invasive procedures that are available.
In the past, men who came in for treatments were coming in for surgeries such as facelifts, eyelid surgeries or Rhinoplasties and those surgeries require fair amount of downtime away from their work as well as knowledge from their friends and family that they had something done. The nice thing about non-invasive procedures such as Botox to get rid of wrinkles, fillers is there is really no downtime. A man can come in on a Thursday or a Friday and go back to work the next day or Monday and no one knows the difference other than they just look like they are refreshed after the weekend.
Other great non-invasive procedure that men are coming in for and they love is called Ulthera. Ultherapy uses micro focused ultrasound to lift and tighten the face and again that's a one one and half hour procedure. It can be done in the office under local anesthesia, topical anesthesia, no anesthesia and men can return to work activities immediately afterwards.
The other thing about men is that they really don't want to come back to the office once they have been treated so one stop treatment with very little follow up. These non-invasive procedures have brought a lot more men into our practice.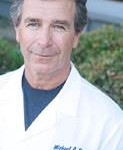 Dr. Michael Persky and Dr. Sarmela Sunder are located in Encino, California and Beverly Hills, California but service all of Los Angeles and the San Fernando Valley. Including, Beverly Hills, Hollywood, Hancock Park, Brentwood, Santa Monica, Pacific Palisades, Malibu, Sherman Oaks, Studio City, Calabasas, Woodland Hills, Tarzana, Westlake, Thousand Oaks, Agoura Hills, La Canada, Pasadena, and more. Please subscribe to our blog by clicking the link above, right, and "Like" us on Facebook. Thank you! + Michael Persky