Posted February 23, 2015 in Blog, Non-Surgical Treatments, Sculptra, Uncategorized
Nowhere is the aging process more apparent than the face. When the mirror shows appearance of fine lines, a hint of loose and sagging skin below the chin (often called a double chin) and around the neck, you can either choose to ignore it as an inevitable part of life or decide to do something about it. If the ageing is at an advanced stage traditional facial Surgery Los Angeles requiring incisions is usually the only option. But to take care of the initial signs, one of the best facial treatment is Sculptra Los Angeles.
Production of collagen is the key to a taut and firm skin. When this drops, the skin loses its elasticity resulting in drooping and a baggy appearance of the face. For those in the late thirties and thereafter but below sixty, Sculptra treatment will be just perfect. It is injectable dermal filler that is administered deep within the sub-cutis layer of the skin at points that need plumping out. It boosts collagen producing levels leading to a young look when the skin tightens up. The full treatment with Sculptra Los Angeles consists of a series of 4 injections given at 2 to 3 week intervals. It is a non-invasive procedure, requires no downtime with initial results noticed immediately even though it might take up to 6 months for the full impact to be visible.
However, for Sculptra treatment to be really successful, the surgeon must have a deep understanding of facial anatomy. The injections should not damage facial nerves and the outcome should show a natural and symmetrical look. Hence choosing a Board Certified Plastic Surgeon is crucial. Dr. Michael Persky, MD of Persky Sunder Facial Plastic Surgery, Encino is one such surgeon with numerous successful treatments with Sculptra to his credit. Fix an appointment with Dr. Michael Persky and ask for before and after photographs of his previous patients. You will not fail to notice his excellent abilities to craft the perfect young look with Sculptra.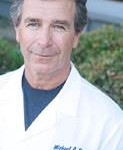 Dr. Michael Persky and Dr. Sarmela Sunder are located in Encino, California and Beverly Hills, California but service all of Los Angeles and the San Fernando Valley. Including, Beverly Hills, Hollywood, Hancock Park, Brentwood, Santa Monica, Pacific Palisades, Malibu, Sherman Oaks, Studio City, Calabasas, Woodland Hills, Tarzana, Westlake, Thousand Oaks, Agoura Hills, La Canada, Pasadena, and more. Please subscribe to our blog by clicking the link above, right, and "Like" us on Facebook. Thank you! + Michael Persky