Posted February 23, 2015 in Blog, Non-Invasive Treatments and Procedures, Non-Surgical Treatments, Ulthera, Uncategorized
Bright and lustrous facial features and skin automatically enhances the looks of a person. However, much as we may wish, it is not possible to hold on to youth and over a period of time as we age, the face undergoes a lot of changes. The most noticeable is loose and sagging skin around the neck and below the chin as well as above eyebrows and mid-face region. Another aspect is acne, stretch marks, hyper-pigmentation, black spots and fine lines and wrinkles which diminish glow and luster of the skin. Ulthera Los Angeles and Fraxel laser treatment are two procedures that can take care of these problems.
Fraxel laser treatment is a band of hundreds of laser beams that is targeted at precisely that part of the skin that requires treatment. This results in elimination of acne, black marks and fine lines on the skin resulting in a polished and fresh look. These small areas that are worked upon are known as Microscopic Treatment Zones. The procedure is so precise that adjoining regions of the skin are not affected at all. This form of treatment has been prevalent for quite some time now but whereas the older version required 4 to 5 settings, technological advancements have made it possible to get the desired results in one session only.
Collagen is a key ingredient for a refreshed appearance and loose and sagging skin is a result of its reduced production. Ulthera Los Angeles is a simple hand held device that emits ultra sound waves which penetrate deep below the layer of the skin, boosts collagen production and results in taut and tight facial appearance. Traditional Facial Surgery Los Angeles on the other hand for the same effect would require incisions that lead to scarring, bruising and considerable recovery period.
Dr. Persky, MD, Encino, a reputed surgeon of Facial Surgery Los Angeles is especially trained in both these methods for getting a flawless skin. Seek an initial consultation with him, see the before and after photos of previous patients and get to know firsthand his skill and expertise in carrying out these two procedures.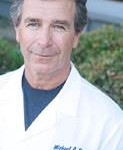 Dr. Michael Persky and Dr. Sarmela Sunder are located in Encino, California and Beverly Hills, California but service all of Los Angeles and the San Fernando Valley. Including, Beverly Hills, Hollywood, Hancock Park, Brentwood, Santa Monica, Pacific Palisades, Malibu, Sherman Oaks, Studio City, Calabasas, Woodland Hills, Tarzana, Westlake, Thousand Oaks, Agoura Hills, La Canada, Pasadena, and more. Please subscribe to our blog by clicking the link above, right, and "Like" us on Facebook. Thank you! + Michael Persky