Posted February 24, 2015 in Blog, Sculptra, Uncategorized
Facial treatments have become a way of life for those who hope to halt the aging process and hold on to youthful looks. The traditional method, especially for those in the post sixties is facial Surgery Los Angeles. It requires incisions to be made, peeling back the skin and realigning the facial tissues and muscles. Extra loose and sagging skin is done away with. For those in the early thirties, minor adjustments can solve the issue of sagging and loose skin which is a result of loss of elasticity and reduced levels of collagen production. In this regard, one of the most popular methods is Sculptra treatment, injectable facial filler that adds volume to the face and boosts collagen production, resulting in a refreshed and rejuvenated look.
Sculptra in Los Angeles is injected deep into the sub-cutis layer of the skin and therefore the surgeon should have a thorough familiarity with facial anatomy. He should have great artistic vision so that the exact points of the face can be worked upon to give a normal and balanced look. If you are considering Sculptra treatment, consult Board Certified Surgeon Dr. Michael Persky, MD, of Encino, CA. Go through before and after photographs of his previous patients and see how well he is able to eliminate the early signs of aging with Sculptra in Los Angeles.
The inherent advantages of non-invasive Facial treatments like Sculptra are many. First, being non-surgical, there is no bruising and scarring. Downtime is minimal as the facial fillers can be injected in the office even without local anesthesia. Hence, there is no recovery period and the patient can get back to work almost soon after. Initial results are seen almost immediately as the face fills out a bit but for the full impact to be noticeable a series of 4 injections have to be given at periodic intervals of 2 to 3 weeks. If you are young and yet want to get rid of those fine facial lines and wrinkles, Sculptra in Los Angeles will be just right for you.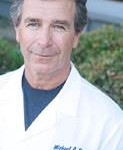 Dr. Michael Persky and Dr. Sarmela Sunder are located in Encino, California and Beverly Hills, California but service all of Los Angeles and the San Fernando Valley. Including, Beverly Hills, Hollywood, Hancock Park, Brentwood, Santa Monica, Pacific Palisades, Malibu, Sherman Oaks, Studio City, Calabasas, Woodland Hills, Tarzana, Westlake, Thousand Oaks, Agoura Hills, La Canada, Pasadena, and more. Please subscribe to our blog by clicking the link above, right, and "Like" us on Facebook. Thank you! + Michael Persky