Posted February 23, 2015 in Blog, Non-Invasive Treatments and Procedures, Non-Surgical Treatments, Uncategorized, Voluma
What are the factors that have you worried when it comes to your looks? The most obvious are those concerned with the aging process. High cheekbones, well defined jaw line and a round plump look are the hallmarks of a young face. However, over time and advancing years, the mid-face region loses volume with jowls forming on the lower part of the face. The force of gravity pulls the skin down, resulting in sagging, wrinkles and fine lines and a hollowed out appearance. It is here that treatment with Voluma in Los Angeles can go a long way in setting right these problems.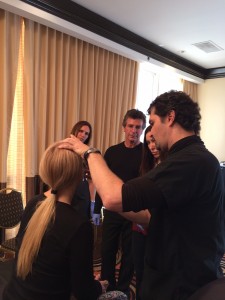 When you are young, the skin is always kept moisturized from inside by Hyaluronic acid. It absorbs moisture, keeping the facial features hydrated and looking young. Loss of this is what makes the skin dry and so it has to be replenished one reason why Voluma in Los Angeles is so popular. It is hyaluronic acid dermal filler that makes up for the natural loss of this acid as we age and gives the face a natural and rejuvenated look by adding fullness to deficit areas. The skin can be tightened and fine lines eliminated too by traditional surgical procedures but that requires incisions to be made with considerable recovery period after surgery.
However, a surgeon administering this filler must have a thorough understanding of facial anatomy. Exact doses must be injected at accurate points for a well crafted appearance. Dr. Persky, Encino a highly experienced board certified surgeon of Cosmetic Surgery Los Angeles is especially trained in this procedure which is non-surgical and can be done in the office without anesthesia. It is popular because there is no downtime and the patients can return to work almost immediately. When you book an appointment with Dr. Persky for Voluma fillers ask for before and after photographs of previous patients. You will get to see his excellent abilities to craft a young and fresh face.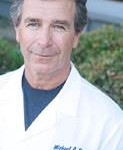 Dr. Michael Persky and Dr. Sarmela Sunder are located in Encino, California and Beverly Hills, California but service all of Los Angeles and the San Fernando Valley. Including, Beverly Hills, Hollywood, Hancock Park, Brentwood, Santa Monica, Pacific Palisades, Malibu, Sherman Oaks, Studio City, Calabasas, Woodland Hills, Tarzana, Westlake, Thousand Oaks, Agoura Hills, La Canada, Pasadena, and more. Please subscribe to our blog by clicking the link above, right, and "Like" us on Facebook. Thank you! + Michael Persky