Posted April 29, 2012 in Blog, Media Appearances, Office News, Philosophy 101, Uncategorized

RealSelf.com is the premiere plastic surgery patient "chat line" that not only allows the public to chat with each other online, but also allows the public to ask  plastic surgery or non-invasive aesthetic procedure questions that are answered by the large group of plastic surgery experts.  Michael A. Persky, MD and Sarmela Sunder, MD are participants in RealSelf.com's free service.
Dr. Persky (or "Dr. P" as he is known on RealSelf) has answered over 2500 questions on RealSelf.com over the past 5 years.  When he first began answering questions on RealSelf.com, Dr. Persky was one of a handful of physicians who responded.  At the end of the day, or sometimes between seeing patients in the office, he would answer questions often in an informal, humorous, but informative manner.  Fortunately, today there are hundreds of physicians who respond to questions on RealSelf.com.  With so many answers and participants, the number of questions that Dr. P is answering today is much less than in the past.  He still is happy to answer any of your facial aesthetic questions by direct email at drpersky@drpersky.com
RealSelf.com has exponentially grown over the years, and remains an excellent source for information about plastic surgery, aesthetics, technology, and physicians.  We are often asked what can patients do online to find out more about plastic surgery and physicians.  Logging onto RealSelf.com and reading answers, comments, reviews, and articles gives patients a good indication of a physician's practice and philosophy.
Dr. Persky usually advises patients that "the most important aspect of your treatment is making sure that you choose your treating physician most carefully."  With that in mind, we recommend that if you are serious about your facial aesthetics then decisions such as "Group On",  "Living Well" , or Botox/Laser Clinics in stripmalls with a guy out front spinning a "Botox/Filler Special" sign is not a good choice.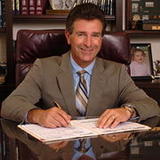 Dr. P  misses interacting with his fellow expert physicians on  RealSelf.   We are also often asked by patients to recommend colleagues around the country.  Dr. P recommends fellow RealSelf.com physicians "Dr. W" (Steve Weiner, MDin Destin, FL), Peter Aldea, MD (Memphis, TN), Steven Pearlman, MD (NY, NY) and Otto Placik, MD (Chicago, IL) to those patients who wish to consult with excellent physicians closer to your home.
If you do have any questions or concerns about facial aesthetics, please feel free to contact either Dr. Sunder or Dr. Persky.  As "Dr. P"  usually signs off on his RealSelf.com answers, "Good luck and be well!"
Here's one of our recent RealSelf.com answers:
I'm in my Mid-thirties and Am Wondering if I Should Get Cellulaze Done Now or Wait Until It Gets Worse?
I have some cellulite on my rear end and back of my thighs. Its not awful, but I assume it will worsen as I age. I know there are no guarantees, but is it thought that having cellulaze done now could prevent it from getting worse, or should I hold off until it has progressed more? What I'm wondering is if I get it down now, will new cellulite appear as I age like it would if I had nothing done, or will this decrease/prevent it from forming?
4 answers to I'm in my Mid-thirties and Am Wondering if I Should Get Cellulaze Done Now or Wait Until It Gets Worse?
Cellulaze in Young Woman with Early Cellulite
Hi,
Cellulaze is a new technology used to treat cellulite.  It seems to be promising, but as with all new devices, I prefer to be conservative in their use.  If you are young with minimal cellulite, it won't hurt to wait a year or so to determine the safety and effectiveness of Cellulaze in cllinical use.  The last thing that you want is to have an adverse event when your concerns were not so bad to begin with.  As with all treatments, be sure to choose your treating physician carefully.  Good luck and be well.
Dr. P
Dr. Michael Persky and Dr. Sarmela Sunder are located in Encino, California and Beverly Hills, California (The Lasky Clinic) but service all of Los Angeles and the San Fernando Valley. Including, Beverly Hills, Hollywood, Hancock Park, Brentwood, Santa Monica, Pacific Palisades, Malibu, Sherman Oaks, Studio City, Calabasas, Woodland Hills, Tarzana, Westlake, Thousand Oaks, Agoura Hills and more. Please subscribe to our blog by clicking the link above, right. Thank you!