Posted March 26, 2015 in Beauty, Blog, Sculptra, Uncategorized
The part of the body that first indicates that age is finally catching up is the face. It is because whatever changes take place cannot be hidden from view, whether by layers of makeup or behind clothes. It is thus natural that when the mirror shows early signs of loose and sagging skin, the first thought is generally to go for a facelift. But there are many who want a solution without going under the knife – one that has negligible downtime, no incisions, and no scarring and bruising. In short, they would want to avoid traditional facial Surgery Los Angeles. For them, Sculptra treatment is the ideal alternative.
Why does facial skin lose elasticity and begin to sag as years roll by? The substance that keeps the skin firm, taut and youthful is collagen. Its production reduces as we age and the skin loses its "pulled back" appearance. Sculptra Los Angeles is an injectable gel that is administered deep into the sub-cutis layer of the skin, adding volume to hollow cheeks like an inflatable cushion as well as activating collagen production. This results in tightening of the skin over the face, giving a refreshed look.
However, only an experienced and board Certified Plastic Surgeon can truly be successful in this non-surgical facelift. Dr. Michael Persky, MD at Persky Sunder Facial Plastic Surgery, Encino, CA has successfully carried out numerous treatments with Sculptra Los Angeles. He has great sense of aesthetic beauty and is able to carve the most natural look by giving exact doses at accurate points on the face. He also has a deep understanding of facial anatomy and hence there is no possibility of facial nerves being damaged while giving the injections.
Results of Sculptra treatment are partly seen immediately after the first session but it usually takes about 3 to 4 injections spread over 4 to 5 weeks for the full impact to become visible.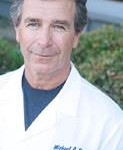 Dr. Michael Persky and Dr. Sarmela Sunder are located in Encino, California and Beverly Hills, California but service all of Los Angeles and the San Fernando Valley. Including, Beverly Hills, Hollywood, Hancock Park, Brentwood, Santa Monica, Pacific Palisades, Malibu, Sherman Oaks, Studio City, Calabasas, Woodland Hills, Tarzana, Westlake, Thousand Oaks, Agoura Hills, La Canada, Pasadena, and more. Please subscribe to our blog by clicking the link above, right, and "Like" us on Facebook. Thank you! + Michael Persky