Posted July 12, 2017 in Plastic Surgery in the News
As dual board-certified facial plastic surgeons, Dr. Michael A. Persky and Dr. Sarmela Sunder have extensive knowledge in rhinoplasty, eyelid lift, and facelift procedures as well as non-invasive injectable treatments. Providing impeccable patient care and offering the newest techniques in facial plastic surgery, Persky Sunder Facial Plastic Surgery ensures that patients, new and returning, feel comfortable with every procedure they choose to undergo by keeping their interests and aesthetic goals at the forefront.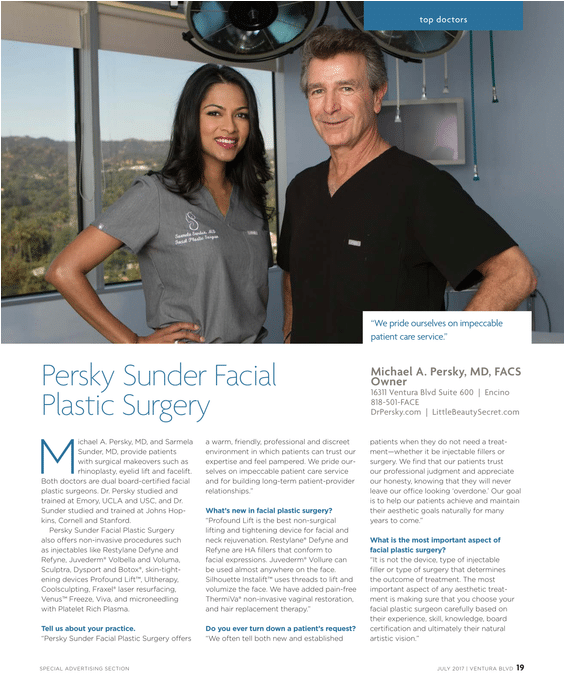 To view the article and read more about Persky Sunder Facial Plastic Surgery, please click here: Top Doc 2017.