Posted April 14, 2015 in Beauty, Blog, Sculptra, Uncategorized
With ageing, many people tend to observe a significant loss in the facial volume. The foremost signs of ageing are fine lines and wrinkles on the face, and gradually over the years, loss of volume can be observed. Furthermore, the skin loses its elasticity and looks loose and sagging. These signs tend to appear because the production of collagen reduces with age. The thought of getting a facelift done is quite natural.
Sculptra is used to correct the shallow and deep facial wrinkles and folds. Sculptra is a synthetic, injectable material which is injected below the surface of the skin, in the area of fat loss, and provides an increase in the skin thickness. Initially, swelling will appear but after a few days, the swelling will have gone down, and you may look as you did before the treatment. Sculptra is injected in small amounts using a very fine needle. This treatment takes time to correct the depression in your skin, and usually takes 2-3 sessions, although, results are partly seen immediately after the first session.
However, only an experienced and board certified plastic surgeon can truly be successful in this kind of non-surgical facelift. Dr. Michael Persky, MD, Persky Sunder Facial Plastic Surgery Encino, CA, has successfully carried out numerous treatments with sculptra Los Angeles. It is his deep understanding of facial anatomy and a sense of aesthetic beauty that he is able to carry out the injection procedure quite skillfully, without damaging the facial nerves. Sculptra is one of those non-surgical procedures in facial surgery Los Angeles that has negligible downtime, no incisions, no scarring and no bruising.
Dr. Persky will provide you with specific post treatment care instructions. In an initial consultation with him, he will provide you with all the details for the treatment and give you professional advice on what you might experience. For more details, call 818-501-3223.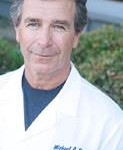 Dr. Michael Persky and Dr. Sarmela Sunder are located in Encino, California and Beverly Hills, California but service all of Los Angeles and the San Fernando Valley. Including, Beverly Hills, Hollywood, Hancock Park, Brentwood, Santa Monica, Pacific Palisades, Malibu, Sherman Oaks, Studio City, Calabasas, Woodland Hills, Tarzana, Westlake, Thousand Oaks, Agoura Hills, La Canada, Pasadena, and more. Please subscribe to our blog by clicking the link above, right, and "Like" us on Facebook. Thank you! + Michael Persky