Posted August 20, 2014 in Beauty, Blog, Eyelid Lift, Uncategorized
00.01 – Treatment for hollow eyes
00.41 – Use and benefits of Restyline
01.38 – Choosing injector with care
In the past, the only treatment for hollow eyes – upper lower hollows was surgical. Fortunately with the advent of some of the great fillers that we have available today, we are able to use injectible fillers to fill the hollows particularly under the eyes, we are also able to use them above the eyes to fill in some of the hollowness and to recreate a more youthful brow line.
We like to use something called micro cannulas to inject the filler with. The filler that I prefer to use exclusively around the eyes is Restyline because it has the least water attracting quality. Unfortunately we often find that patients will still appear having had injections elsewhere where another product has been placed and they are very swollen. So, to avoid that, we like to use Restyline exclusively around the eyes.
Some people use Belatora but Belatora doesn't last as long. One of the surprising things that we found about injecting Restyline around the eyes because the area doesn't really move that much, it can last for a very very long time, for years in many patients.
So injecting filler around the eyes and filling those hollows is an advanced type of injection. The area is very delicate and unforgiving and I always emphasize that patients should choose their injector or for anything cosmetic but particularly around the eyes most carefully.
If you have any questions for having anything done around your eyes both surgical or with fillers, feel free to call us.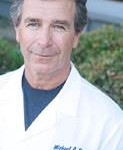 Dr. Michael Persky and Dr. Sarmela Sunder are located in Encino, California and Beverly Hills, California but service all of Los Angeles and the San Fernando Valley. Including, Beverly Hills, Hollywood, Hancock Park, Brentwood, Santa Monica, Pacific Palisades, Malibu, Sherman Oaks, Studio City, Calabasas, Woodland Hills, Tarzana, Westlake, Thousand Oaks, Agoura Hills, La Canada, Pasadena, and more. Please subscribe to our blog by clicking the link above, right, and "Like" us on Facebook. Thank you! + Michael Persky