Posted August 20, 2014 in Accent XL (Fat Sculpting, Skin Tightening), Beauty, Blog, Face Lift, Uncategorized
00.01 – Causes for lines around the mouth
00.15 – Usual treatment
01.00 – Preferred treatment of lip lines by Dr. Persky
01.20 – Details of treatment for lip lines
We like to ask people particularly women. How many lines you would tolerate around your mouth and the answer to that question is invariably zero.
Unfortunately, that is an area that ages rather quickly and sticks out it's in the center of our face. People can call it smoker lines, they can call it straw lines, they can call it whatever they want. But no matter what you do, just talking, eating for years and years people are going to end up with lines around their mouth and it has been one of the harder things to treat. The best treatment is probably a strong fractionated CO2 laser. But often time's patients can't afford the time it takes to heal. It takes about a week or two before you can put make-up on. But then it takes another few weeks for the color to fade back to normal.
My preferred treatment of treating upper lip lines is actually to use micro focused ultra sound Ulthera on the upper lip and lower lip and using that we usually see some improvement after about three to four weeks in those lines. Some immediate swelling but after three to four weeks we see improvement.
And I ask patients to come back three to four weeks later and then at that point on top of having had the Ulthera, then  I will inject a filler with the finest needle, a 32 gauge needle that we have available, both in the lines and perpendicular to those lines. By doing that we find that we get a long lasting result. The injection has to be inter-dermal, it takes a long time, you have to be meticulous about it. But when doing it correctly, we get wonderful results. The two products that we use there are Beletera. I actually prefer to use Juviderm but diluted down in half and that gives you a wonderful result.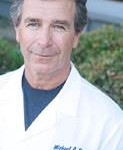 Dr. Michael Persky and Dr. Sarmela Sunder are located in Encino, California and Beverly Hills, California but service all of Los Angeles and the San Fernando Valley. Including, Beverly Hills, Hollywood, Hancock Park, Brentwood, Santa Monica, Pacific Palisades, Malibu, Sherman Oaks, Studio City, Calabasas, Woodland Hills, Tarzana, Westlake, Thousand Oaks, Agoura Hills, La Canada, Pasadena, and more. Please subscribe to our blog by clicking the link above, right, and "Like" us on Facebook. Thank you! + Michael Persky