Posted May 12, 2015 in Beauty, Blog, Botox and Facial Fillers, Uncategorized
As stated by Dr. Persky, MD, Persky Sunder Facial Plastic Surgery, Encino
Points from the Video:
00:05- Dr. Persky gives a brief introduction on the ATX101;
00:20- He discloses that the company Kythera will be releasing ATX101 in 2015 once it gets its FDA approval;
00:32- He shares how it will help people look better;
ATX101 is a product that helps dissolve the excess fat under the double chin. With a set of injections in the chin area, the product will be able to dissolve fat and give people a nicer neckline both in the profile and from the front. So we are looking forward to the release of this product; Of course, with the release of any new product, when our philosophy is seeing is believing; we are always conservative with these products, but the word on the street from the investigators that we know is that it's been impressive; There's about 80-90% patient satisfaction, so we will let you know when we have it, and it should be a product that a lot of people will like.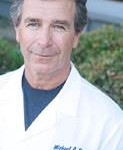 Dr. Michael Persky and Dr. Sarmela Sunder are located in Encino, California and Beverly Hills, California but service all of Los Angeles and the San Fernando Valley. Including, Beverly Hills, Hollywood, Hancock Park, Brentwood, Santa Monica, Pacific Palisades, Malibu, Sherman Oaks, Studio City, Calabasas, Woodland Hills, Tarzana, Westlake, Thousand Oaks, Agoura Hills, La Canada, Pasadena, and more. Please subscribe to our blog by clicking the link above, right, and "Like" us on Facebook. Thank you! + Michael Persky