Posted May 12, 2015 in Beauty, Blog, Face Lift, Uncategorized
As stated by Dr. Persky, MD, Persky Sunder Facial Plastic Surgery, Encino
Points from the Video:
00:05- Dr. Persky discusses the biggest concern that patients tend to have;
00:24- He differentiates between filling and augmenting and explains the two;
01:30- He shares how he works to fill patients and not augment them;
One of the biggest fears of patients is that they don't want to look overly done; they don't want to look blowed; they don't want to look like they've had something done that is obvious plastic surgery or are filled. And so there is a distinction between filling and augmenting. Filling is the replacement of volume that has been lost over time that makes us look older; When we fill properly with whatever filler, we restore the appearance of patients when they used to look good when they were younger. And so, we ask patients to bring in a picture of themselves when they were 25-30 years old when the volume in their face was optimum.
Augmenting is adding volume to areas that weren't there naturally, whether it is breasts, cheeks or lips; When things are augmented, they are bigger than before and look unnatural. And that's not something that we want our patients to look like; so we go out of the way to fill patients rather than augmenting them.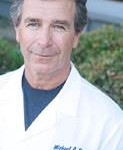 Dr. Michael Persky and Dr. Sarmela Sunder are located in Encino, California and Beverly Hills, California but service all of Los Angeles and the San Fernando Valley. Including, Beverly Hills, Hollywood, Hancock Park, Brentwood, Santa Monica, Pacific Palisades, Malibu, Sherman Oaks, Studio City, Calabasas, Woodland Hills, Tarzana, Westlake, Thousand Oaks, Agoura Hills, La Canada, Pasadena, and more. Please subscribe to our blog by clicking the link above, right, and "Like" us on Facebook. Thank you! + Michael Persky