Posted August 26, 2014 in Beauty, Blog, Lip Augmentation, Uncategorized
Points from the video:
00:12 – Dr Persky discusses how artistic vision is really important at the time of getting one's lips injected;
00:44 – He shares that it is important to assess what the patient needs;
00:57 – He describes the procedure involved in injecting lips;
01:27 – He elaborates on the product Belotero and its use;
01:50 – He shares the procedure of turning sad corners of lips to glad corners by juvederm;
Dr Persky says: I advise patients to find somebody who has artistic vision prior to having their lips injected. It has been said that without artistic vision you can have technical success, yet aesthetic failure. And certainly we see that all the time.
Personally I like to look at a patient and assess what they need. If they need volume in their lips, I prefer the juvederm products such as juvederm XC or juvederm plus.
In other patients who just need some definition a round the edges of the lip, we like to use a product called belotero. Belotero is a thinner hyaluronic acid product which is the same thing that juvederm is, but the thinness of it allows a very precise refinement of the lips. The other aspect of treating the lips that we really like is turning the sad corners to glad corners and the way we do that is by using a little bit of juvederm and inject it to support the corners of the mouth.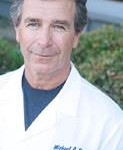 Dr. Michael Persky and Dr. Sarmela Sunder are located in Encino, California and Beverly Hills, California but service all of Los Angeles and the San Fernando Valley. Including, Beverly Hills, Hollywood, Hancock Park, Brentwood, Santa Monica, Pacific Palisades, Malibu, Sherman Oaks, Studio City, Calabasas, Woodland Hills, Tarzana, Westlake, Thousand Oaks, Agoura Hills, La Canada, Pasadena, and more. Please subscribe to our blog by clicking the link above, right, and "Like" us on Facebook. Thank you! + Michael Persky