Posted August 27, 2014 in Beauty, Blog, Eyelid Lift, Uncategorized
Points from the video:
00:04 – Dr Persky shares the greatest satisfaction of the surgeon;
00:20 – He discusses the immediate aftereffects of the upper eyelid surgery procedure; and how improvement is visible gradually;
One of the greatest satisfaction of the surgeon is the immediate gratification that we get after procedure. So something like upper eyelid surgery, we actually see the improvement immediately.
Unfortunately the patient is a little bit bruised and has stitches during that time, there is a little bit of swelling. The stitches stay up to 4-5 days, and after 4-5 days, you can really see some nice improvement, there is still some swelling and still bit of bruising. At about 7-14 days, patients are able to recover up and they can see some great results, ultimately the incision line which is placed in the natural skin crease in the upper eyelid usually disappears and fades away by about two months. So upper eyelid surgery is safe, effective and patients have a very high satisfaction rate with it.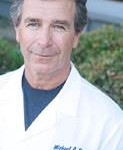 Dr. Michael Persky and Dr. Sarmela Sunder are located in Encino, California and Beverly Hills, California but service all of Los Angeles and the San Fernando Valley. Including, Beverly Hills, Hollywood, Hancock Park, Brentwood, Santa Monica, Pacific Palisades, Malibu, Sherman Oaks, Studio City, Calabasas, Woodland Hills, Tarzana, Westlake, Thousand Oaks, Agoura Hills, La Canada, Pasadena, and more. Please subscribe to our blog by clicking the link above, right, and "Like" us on Facebook. Thank you! + Michael Persky