Posted September 01, 2011 in Blog, Non-Surgical Treatments, Sculptra, Ulthera, Uncategorized
"I'm not against plastic surgery – I'm against discussing it."  Madonna, 53 years old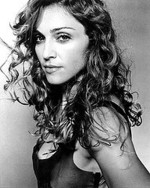 At the gym the other day, I was speaking with a beautiful woman in her late 40's, the mother of 3 children, who shared with me that she wished there was an effective way to take care her early signs of facial aging without having to undergo the risks and recovery of surgery and general anesthesia.  In her case, she had some looseness of her neck skin, loss of volume in her face especially in her mid cheek trough, in front of her ears, and  in her temples.  She is an ideal candidate for the combination of Ultherapy by Ulthera (ultrasound treatment that tightens and lifts skin and muscle tissue of the face, neck, and eye brows) followed by volume replacement with Sculptra. 
Fortunately, for my work-out friend and others like her, non-surgical procedures have progressed to the point where the great majority of patients can reap the benefits of facial rejuvenation non-surgically.  The most important aspect of these treatments for you as a prospective aesthetic patient is to make sure that you choose your treating physician most carefully.  "How do I choose my aesthetic doctor ?"  Make sure that your physician has the proper artistic vision to go along with her/his technical skills.  Ask to see other patients, look at before and after photos, look at the staff in the office. 
Today's facial plastic aesthetic physician is blessed to have so many incredible tools at her/his fingertips to help their patients achieve their aesthetic goals in a safe and effective manner resulting in a natural appearance.  In addition to Ulthera and Sculptra mentioned above, fillers, neuro-modulators, lasers, peels, skin care products, and many more non-surgical procedures are available to help you look rested, healthy, and your best.  Please feel free to contact us with any questions or concerns that you may have regarding non-invasive facial rejuvenation.  Be well.
Dr Michael Persky and Dr. Sarmela Sunder are located in Encino, California and Beverly Hills, California but service all of Los Angeles and the San Fernando Valley. Including, Beverly Hills, Hollywood, Hancock Park, Brentwood, Santa Monica, Pacific Palisades, Malibu, Sherman Oaks, Studio City, Calabasas, Woodland Hills, Tarzana, Westlake, Thousand Oaks, Agoura Hills and more