Posted August 20, 2014 in Beauty, Blog, Plastic Surgery in the News, Uncategorized
00.01 – Good outcomes of plastic surgery
00.37 – Responsibility of the patient
00.57 – Post-operative care
Good outcomes are a combination of the physician's abilities, skills and experience along with the cooperative patient. No matter what we do if patients doesn't take care of themselves well it can hamper the ultimate result. So what patients can do is educate themselves well about the procedure and there is plenty of that going on now with online information available to patients.
And when a patient decides to have a procedure done they should get all the information from the office from the physician to know exactly what to expect before the procedure and to have everything ready at home for the recovery and then to follow the instructions to a T.
For instance, if somebody has a Rhinoplasty, nose-job, there are certain things they need to do in the post-operative period to ensure that things heal well. We don't want trauma to the nose, we don't want patients who over exert themselves pursuing the amount of time. Likewise, if somebody has a laser procedure, they need to know that they need to stay away from the sun, use sun bark and protection. And if they do not follow those instructions, then results cannot be as good as we would like.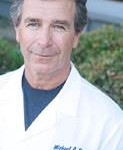 Dr. Michael Persky and Dr. Sarmela Sunder are located in Encino, California and Beverly Hills, California but service all of Los Angeles and the San Fernando Valley. Including, Beverly Hills, Hollywood, Hancock Park, Brentwood, Santa Monica, Pacific Palisades, Malibu, Sherman Oaks, Studio City, Calabasas, Woodland Hills, Tarzana, Westlake, Thousand Oaks, Agoura Hills, La Canada, Pasadena, and more. Please subscribe to our blog by clicking the link above, right, and "Like" us on Facebook. Thank you! + Michael Persky