Posted March 17, 2015 in Beauty, Blog, Face Lift, Uncategorized
What wouldn't you give to have a smooth, taut and lustrous skin, the looks that celebrities generally boast of? But sadly, the ravages of time catch up on everybody and external help of Facial Plastic Surgery in Encino becomes necessary to get the appearance that dreams are made of. Most people try and put off facelifts for fear of surgery and the resultant bruising and swelling from incisions made. However, there is good news for young people showing early signs of aging and wanting a quick fix solution. It is Ulthera Los Angeles, an ultrasound emitting hand held device which when held against targeted areas of the face tightens up loose and sagging skin in the mid-face region and below the chin.
The reason behind this is simple. Collagen keeps the facial skin tightly draped and devoid of wrinkles and fine lines. As you age, collagen production drops leading to typical slackness of skin and loss of elasticity. Ulthera Los Angeles, through sound and thermal energy activates new collagen creation. Over a period of time, about 2 to 3 months, the skin slowly tightens up, leading to a young and refreshed look. Dr. Persky, MD, a board certified surgeon for Facial Plastic Surgery in Encino carries out it out as an out-patient procedure in under an hour. There is no downtime and negligible bruising. For patients who feel any burning sensation during the treatment, passing cold air over the areas being treated usually takes care of the problem.
Fraxel laser treatment is also done by Dr. Persky. The procedure is a form of polishing the skin removing black spots, acne marks, hyper-pigmentation and fine lines and wrinkles. Hundreds of fine lasers are targeted on the required area and the resultant light energy erases the marks and spots, buffing up the skin and giving it a glow. Surrounding areas are not affected at all. Fraxel laser treatment has been around for quite some time but whereas in the earlier versions it took around 5 sessions for results to be seen, the latest technologically improved system takes one sitting. Call Dr. Persky at Persky Sunder Facial Plastic Surgery, Encino, CA, to know more.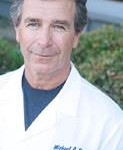 Dr. Michael Persky and Dr. Sarmela Sunder are located in Encino, California and Beverly Hills, California but service all of Los Angeles and the San Fernando Valley. Including, Beverly Hills, Hollywood, Hancock Park, Brentwood, Santa Monica, Pacific Palisades, Malibu, Sherman Oaks, Studio City, Calabasas, Woodland Hills, Tarzana, Westlake, Thousand Oaks, Agoura Hills, La Canada, Pasadena, and more. Please subscribe to our blog by clicking the link above, right, and "Like" us on Facebook. Thank you! + Michael Persky