Posted March 17, 2015 in Beauty, Blog, Sculptra, Uncategorized
The first signs of aging are nowhere more apparent than on facial features. The three major things that happen are –
– diminished volume on the temples, cheeks and below the eyes resulting in loss of contour of the face
– baggy skin and muscles, sagging cheeks and formation of jowls
– textural changes of the skin and development of fine lines and wrinkles
The hollowed out and loose facial skin is mainly due to decreased collagen production as aging sets in. A very convenient way to reverse these signs is through Sculptra treatment. Sculptra Los Angeles is dermal filler that is injected deep into the sub-cutis layer of the skin with a very fine needle. It boosts low collagen levels and creates fresh collagen that plumps out the hollows, tightens loose skin and eliminates fine lines.
Generally, a course of 4 injections is necessary given at 2 to 3 week intervals for the full impact of the procedure to be noticeable even though early results can be seen immediately after the first one. For Sculptra treatment to be successful, the injectables should be administered by a trained board certified surgeon who is a specialist in facial Plastic Surgery Los Angeles. He should have great knowledge of facial anatomy to know the exact doses of Sculptra required if the face is to have a natural and balanced look.
Dr. Michael Persky, MD, Encino is trained in Sculptra Los Angeles and has successfully carried out numerous such procedures. If you are considering a mini non-surgical facelift, seek an initial consultation with him. Ask for before and after photographs of his previous patients of Sculptra treatment. You will surely be impressed with his ability to turn around the signs of aging and craft out a perfect look.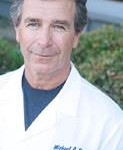 Dr. Michael Persky and Dr. Sarmela Sunder are located in Encino, California and Beverly Hills, California but service all of Los Angeles and the San Fernando Valley. Including, Beverly Hills, Hollywood, Hancock Park, Brentwood, Santa Monica, Pacific Palisades, Malibu, Sherman Oaks, Studio City, Calabasas, Woodland Hills, Tarzana, Westlake, Thousand Oaks, Agoura Hills, La Canada, Pasadena, and more. Please subscribe to our blog by clicking the link above, right, and "Like" us on Facebook. Thank you! + Michael Persky