Posted August 27, 2014 in Beauty, Blog, General Medical Information, Uncategorized
Points from the video:
00: 05- Dr Persky discusses that he is often asked by patients what they can take to help prevent bruising;
00:20 – He answers his patients and gives a few recommended supplements;
00:40 – He explains the use of glycedin as an oral supplement for skin;
The best thing is to find a doctor who avoids the blood vessels during the treatment. That aside, we often times tell the patients to take arnica, vitamin C is good, vitamin K is good, it helps for clotting; there are some oral supplements that are particularly good not only with healing but also just help the general tone, color and texture of the skin. Currently we are implementing glycedin into our practice. It is an oral supplement that just makes people's skin feel better, they heal faster, and their energy level is much higher as well.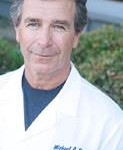 Dr. Michael Persky and Dr. Sarmela Sunder are located in Encino, California and Beverly Hills, California but service all of Los Angeles and the San Fernando Valley. Including, Beverly Hills, Hollywood, Hancock Park, Brentwood, Santa Monica, Pacific Palisades, Malibu, Sherman Oaks, Studio City, Calabasas, Woodland Hills, Tarzana, Westlake, Thousand Oaks, Agoura Hills, La Canada, Pasadena, and more. Please subscribe to our blog by clicking the link above, right, and "Like" us on Facebook. Thank you! + Michael Persky