Posted February 08, 2015 in Blog, Sculptra, Uncategorized
Mary: Is that… is that hair gel? From "There's Something About Mary"
We have just returned from Phoenix, Arizona this weekend where the Sculptra Aesthetic Training and Education Relaunch Advisory Board was held. About 20 of the world's top Sculptra injectors met to discuss their vast experience with the use of Sculptra. We were humbled and honored to be included with these brilliant, creative, artistic aesthetic physicians.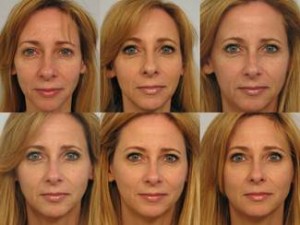 Sculptra (Galderma; Dallas, TX a subsidary of Nestle; Vivey, Switzerland) is Poly-L Lactic Acid (PLLA), the same material that make up absorbable sutures. Sculptra has been used since 1999, was first FDA approved to stimulate volume in patients with HIV lipodystrophy in 2001 in the US. It was approved for cosmetic use in the US in 2004. Sculptra is safe, effective, and has many benefits.
We have found the use of Sculptra to be among the best values of facial rejuvenation because of it's long lasting nature as well as the ability to treat the entire face. Though Sculptra is used in patient of all ages, it is best to begin Sculptra treatments in young patients as less is needed and the aesthetic benefits are quickly seen. Our faces begin to lose volume (bone and fat) from about 25 years old on. A vial of Sculptra properly placed can reverse the earliest signs of facial aging…mid-face hollowing, hints of jowls, and sagging jaw line.
Sculptra patients look younger. Among the best candidates for Sculptra are athletic wasted faces, post-face lift patients, and patients 45 years old or younger with mid face volume loss, especially men. Sculptra is a unique product in that it provides both lifting and tightening of the face and neck. It not only stimulates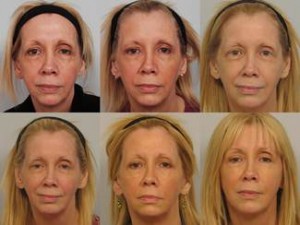 increased volume in the face, but there is a "Sculptra Glow" of the skin. With Sculptra patients get the benefits of many products combined resulting in improved facial structure and skin improvement. In thin skinned patients with dynamic smile/sleep lines on the sides of their face/cheeks, Sculptra can correct these difficult to treat lines and improve the quality of the skin long term.
Along with improved general skin quality, Sculptra most impressively corrects acne scars. It is also being used to improve the skin and lines of the decollette` and to rejuvenate hands. It is being applied topically after fractionated CO2 laser treatment to markedly improve laser results. We have found that patient results with Sculptra are greater when the patient commits to an excellent skin care product regime during and after their treatment.
The key differentiator of Sculptra is that it stimulates the patient's own collagen production resulting in natural volume replacement. It is also unique

in that the effects of Sculptra occur gradually over weeks to months, and then the results are the longest of any non-permanent facial filler. It is also the only facial volume injectable that heat devices such as Ulthera and lasers can be used over. In fact, we have found that the effects of each of these treatments are exponentially increased when used together!
Sculptra is well suited to allow those of us expert in facial evaluation and aesthetics to use our artistic vision treat the whole face and attain natural beautiful results for our patients.
An article in JAMA Facial Plastic Surgery Jan/Feb 2015 by HH Chen, et.al. has documented the quantitative effectiveness of Sculptra over a long time period. The incidence of complications and adverse events with Sculptra are minimal because of the knowledge and experience of it's use over the years.
There is "something about Sculptra" that has made it one of the best choices for both men and women of all ages to look younger and improve the long term quality of their skin. Should you have any questions about Sculptra please feel free to contact us. Be well!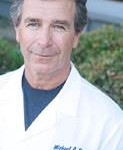 Dr. Michael Persky and Dr. Sarmela Sunder are located in Encino, California and Beverly Hills, California but service all of Los Angeles and the San Fernando Valley. Including, Beverly Hills, Hollywood, Hancock Park, Brentwood, Santa Monica, Pacific Palisades, Malibu, Sherman Oaks, Studio City, Calabasas, Woodland Hills, Tarzana, Westlake, Thousand Oaks, Agoura Hills, La Canada, Pasadena, and more. Please subscribe to our blog by clicking the link above, right, and "Like" us on Facebook. Thank you! + Michael Persky