Posted February 03, 2015 in Beauty, Blog, Face Lift, Uncategorized, Voluma
As you age the skin loses its elasticity and begins to sag around the chin, the mid-face region takes on a hollowed out look and there are lines and wrinkles around the mouth and forehead. Treatment with Voluma in Los Angeles can take care of the problems and the effects last between three to five years. It is facial filler that is injected deep in the sub-cutis layers of the skin at exact points where volume has to be added. A skilled, experienced and board certified facial plastic surgeon like Dr. Michael Persky, MD can craft the perfect look with face lift in Los Angeles. Even though this treatment is non-surgical in nature, he has also carried out many facial surgical procedures which are far more complex in nature.
Procedures with Voluma in Los Angeles must be done by a surgeon with great awareness of facial anatomy. Otherwise an inept surgeon can injure the facial nerve with disastrous consequences during treatment. Another major concern is injury to the saliva glands which are generally in the region of a mini facelift. A way of judging the competence of the cosmetic surgeon is to ask for before and after photographs of his previous patients. An expert surgeon will be able to bring about the natural look and not one that shows that cosmetic surgery has been carried out.
Where the extent of corrections is more, a series of injections might have to be given at periodic intervals to get the desired results. But this is generally not a problem as there is minimum downtime and the patient can get back to work right away. The results slowly become apparent even though a certain change is visible almost immediately. These are some reasons why facelift with Voluma in Los Angeles has become so popular.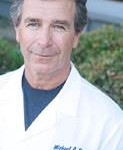 Dr. Michael Persky and Dr. Sarmela Sunder are located in Encino, California and Beverly Hills, California but service all of Los Angeles and the San Fernando Valley. Including, Beverly Hills, Hollywood, Hancock Park, Brentwood, Santa Monica, Pacific Palisades, Malibu, Sherman Oaks, Studio City, Calabasas, Woodland Hills, Tarzana, Westlake, Thousand Oaks, Agoura Hills, La Canada, Pasadena, and more. Please subscribe to our blog by clicking the link above, right, and "Like" us on Facebook. Thank you! + Michael Persky