Posted August 21, 2014 in Accent XL (Fat Sculpting, Skin Tightening), Beauty, Blog, Uncategorized
00.01 – Why wrinkles
00.23 – Treatment for wrinkles
00.56 – Differences between the neuro-modulators
02.04 – How long they last
We have wrinkles on our face that are there when we are expressing using our muscles or facial expression and we also have wrinkles on our face that are there when we are not moving or static wrinkles.
The best treatment for wrinkles that are come from muscular movement or activity. The best treatment for that is neuro modulators and we are again fortunate to have 3 different FDA approved neuro-modulators to treat wrinkles on the face. Obviously, the first and most popular is Botox. The second that came out and was approved in the US is Dysport and the third most recent neuro-modulator is Zeamen.
People want to know what are the differences between those modulators. Again Botox is very popular, they have done a very good job at publicizing. So most patients who come in for neuro-modulators ask us Dr. Persky I am here for my Botox treatment so please give me that. Dysport has been used for years in Europe and it's a neuro-modulator that is a little bit different. It has a protein coat on it, that's a little bit different and it also seems to spread a little bit better, it kicks in a little bit quicker and in terms of how long it lasts, it lasts about the same. So in certain areas we like to use Dysport other areas we use Botox. So what's the difference between those two and Zeamen? Zeamen is also a great neuro-modulator product. Its equivalent of Botox, we use it similarly. It's a little bit less expensive, so patients who are looking to save a few dollars here or there appreciate having Zeamen.
As far as how long they last – they all last about the same, they fill about the same going in and they are all very safe and effective products.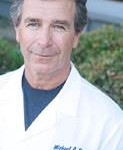 Dr. Michael Persky and Dr. Sarmela Sunder are located in Encino, California and Beverly Hills, California but service all of Los Angeles and the San Fernando Valley. Including, Beverly Hills, Hollywood, Hancock Park, Brentwood, Santa Monica, Pacific Palisades, Malibu, Sherman Oaks, Studio City, Calabasas, Woodland Hills, Tarzana, Westlake, Thousand Oaks, Agoura Hills, La Canada, Pasadena, and more. Please subscribe to our blog by clicking the link above, right, and "Like" us on Facebook. Thank you! + Michael Persky