Posted May 21, 2015 in Beauty, Blog, Plastic Surgery in the News, Uncategorized
As stated by Dr. Persky, MD, Persky Sunder Facial Plastic Surgery, Encino
Points from the Video:
00:20- He shares how people ask him about products like juvederm, voluma;
00:35- He speaks about how any product can be great and any product can result in a plastic surgical disaster;
01:00- He explains why it is important to choose the most suitable aesthetic physician;
01:35- He discusses how they want their patients to have long term plans and results;
People want to know why such and such product is bad; As per Dr. Persky, it's not about the product; Any product can be great, and any product can be used to make people look like plastic surgical disasters. So it's not the product, not the treatment, not the surgery, but the person who is performing that surgery. It really behooves you as a patient to do your due diligence and choose your aesthetic physician more carefully, based on their artistic vision, their skill, knowledge and experience to ensure getting the best results. In our practice, there are many times we see patients and tell them that they really don't need anything; We want to make a long term plan, and help them achieve and maintain their goals for many years. So it's not about using a particular product in a particular way, but it's about using everything in an artistic manner that is best for the patient.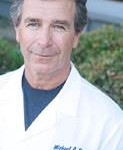 Dr. Michael Persky and Dr. Sarmela Sunder are located in Encino, California and Beverly Hills, California but service all of Los Angeles and the San Fernando Valley. Including, Beverly Hills, Hollywood, Hancock Park, Brentwood, Santa Monica, Pacific Palisades, Malibu, Sherman Oaks, Studio City, Calabasas, Woodland Hills, Tarzana, Westlake, Thousand Oaks, Agoura Hills, La Canada, Pasadena, and more. Please subscribe to our blog by clicking the link above, right, and "Like" us on Facebook. Thank you! + Michael Persky