Posted June 28, 2018 in Skin Care Products
Everyone enjoys a day of pampering and rejuvenation at the spa or finally being able to see the results of a recent cosmetic procedure. Unfortunately, cosmetic enhancements and frequent spa visits are not always enough to retain your skin's youthful and revitalized appearance. At-home care is just as important as your in-office procedures. Practicing diligent care on your own is the only way to keep your skin radiant and glowing.
Stores and websites are stocked full of skin care products that all promise to give you radiant, younger-looking skin. While some of the options will allow you to achieve your desired result, others will fall short because they are not formulated to work with your underlying skin concern.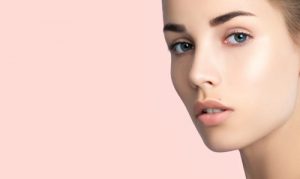 SkinMedica® is not one of the products that will fall short of your expectations. Unlike many other options, SkinMedica® delivers what it promises and is based on scientific evidence, which makes it one of Dr. Persky's recommended line of at-home skincare products. SkinMedica® is clinically proven to address concerns for all skin types and textures and can be the final piece of the puzzle when it comes to maintaining skin health.
What Is SkinMedica®?
The makers of SkinMedica® are doctors who have spent decades researching, testing, and perfecting formulas that will allow your skin to heal from the inside out. SkinMedica® offers products for any skin concern. During your consultation, Dr. Persky will be able to identify the root of your concern to match you with your ideal product.
These products highlight the importance of growth factors in your skincare routine. Growth factors derive from natural substances such as skin cells, bone marrow cells, fat stem cells, and PRP and are at the center of maintaining the firmness and elasticity in your skin. Products with a high concentration of these factors, like SkinMedica®, can improve tone, texture, and overall skin health.
What Can SkinMedica® Do for You?
SkinMedica® treats a wide variety of skin concerns through a vast array of products. These products use scientifically proven ingredients that work with your skin to correct the signs of aging to leave you feeling flawless. SkinMedica® products can be used to treat any of the following conditions.
Age Spots
Age spots form when the pigment-producing cells in the skin are over-stimulated by frequent exposure to ultraviolet rays. These brownish spots are most common throughout the face, back of the hands, forearms, neck, and chest and can leave you will a dull and aged appearance. Sun exposure is the leading environmental cause of noticeable and premature aging skin.
Acne-Prone Skin
Acne-ridden skin is a condition the majority of young adults experience. This inflammatory condition can result in pimples, blackheads, whiteheads, and enlarged pores, and can be detrimental to your confidence and self-esteem levels.
Dry Skin
Patients who are prone to dry skin experience a dull appearance in their skin tone, flaking of the skin, and more noticeable fine lines and wrinkles.
Oily Skin
Due to excess amounts of oil produced by the skin, these patients exhibit a glossy appearance around the forehead, chin, and nose. This oil can clog pores, which results in skin inflammation and acne.
Dr. Persky's Top Picks
While SkinMedica® offers products for all skin concerns and types, Dr. Persky recommends including these options in your at-home skincare routine:
Above all, the most important aspect of your skincare is sun protection with the daily use of a physical sunblock. In addition, we recommend that all of our patients have the goal of using Retin-A® products nightly. Be well!!!
For more information about any of these products or to experience SkinMedica® for yourself, contact Dr. Persky today by calling 818-918-9252.