Posted June 27, 2018 in Emsculpt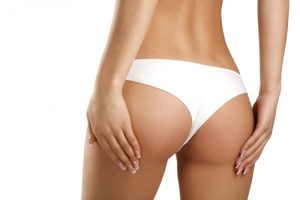 What if you could get a toned six pack abdomen by building the muscles of your belly and losing abdominal fat with just four 30-minute "workouts" over a two week period?  What if those "workouts" consisted of laying on your back and catching up with Instagram, e-mails, or just "chilling?" What if you could get a "butt lift", a rounder, lifted buttocks following the same regimen?  Sounds too good to be true. EMSCULPT® is the newest non-invasive, non-surgical treatment that accomplishes these too good to be true results.
If you are interested in Emsculpt, please schedule your consultation with Dr. Persky by calling (818) 918-9252. Join our newsletter to receive special offers & promotions exclusively available for subscribers.

EMSCULPT® (the EM stands for Electro-Magnetic) uses high intensity focused electro-magnetic waves to stimulate the abdominal and the gluteal (buttocks) muscles to contract "supra-maximally".  Think of a TENS unit that uses the same energy (EM) to stimulate muscles for healing at a much lower power, only the power of the stimulation of EMSCULPT® is ratcheted up multiple times to cause intense stimulation of the large abdominal and derriere muscles.  Fortunately, the treatment is not painful, you feel your muscles powerfully contracting, but it is very tolerable. The thirty-minute process passes very quickly. The supramaximal muscle contractions are the equivalent of (impossibly) doing 20,000 sit-ups or squats in half an hour!  One would expect that there would be soreness after the treatment, but again, after the treatment it feels as if you have had a good workout, yet no pain or soreness.
To achieve the desired results, controlled studies at 7 centers in the US have determined that patients should undergo two treatments a week, separated 2 to 3 days, for two weeks, a total of 4 treatments which gives a result that lasts for up to 1 to 2 years.  The study patients underwent MRI, CT, and Ultrasound examinations before and after their EMSCULPT® treatment. They were found on average to have a 16% increase in muscle mass, a 19% decrease in fat, and a loss of 4 cm from their waists. Abdominal fat cells break down from the intense muscle contraction while the muscle adapts to the extreme contractions by growing.  
The settings of EMSCULPT® are customized on the buttocks to minimize fat loss while maximizing muscle growth. Results of the EMSCULPT® butt lift are noticed almost immediately. It takes a few weeks in others to see the abdominal and buttocks results. Patients say that they see improvement after 2 to 4 weeks, but the results continue to improve over several more weeks.  The butt is lifted and has an increased profile from the side. The abdomen appears slimmed and toned after EMSCULPT®. The muscles are firm and recontoured. A healthy lifestyle of a good diet and exercise compliments and maintains EMSCULPT® treatment results.
There have been no significant complications or adverse events associated with EMSCULPT®.  There is no downtime, patients may return to all their normal activities immediately following the treatment.  The only contraindications of EMSCULPT® are patients who have pacemakers, metal implants, metal IUDs, or surgical clips that are close to the area of treatment.  
Michael A. Persky, MD is proud to be one of the first physicians in the world to offer EMSCULPT® technology to his patients. Please feel free to contact us with any questions or concerns that you may have regarding using EMSCULPT® to "up" your game!