Posted February 03, 2015 in Beauty, Blog, Ulthera, Uncategorized
What do you do when the skin on your face starts to sag due to loss of collagen and slackened elasticity? What do you do when acne marks and hyper-pigmentation dot your facial features? You go in for Ultherapy and Fraxel laser treatment, two procedures that tighten and polish the skin giving it a beautiful glowing luster.
Ulthera in Los Angeles is an FDA approved handheld device that emits ultra sound waves. When placed against particular areas of the face that need correction, it tightens the skin resulting in a refreshed and youthful look. Dr Persky, MD, eminent surgeon of facial plastic surgery in Encino, CA has carried out large number of Ultherapy treatments. The whole procedure is relatively painless but if some patients do feel a degree of flashes and stinging sensations, mild medication is given or cold air is passed over the affected areas. This is generally enough to put the patients at ease. There is no swelling and bruising and partial results are visible almost immediately though it might take a couple of months for the full impact of treatment to be noticeable.
Fraxel laser treatment too is done by advanced and sophisticated equipment. Even though it has been prevalent for quite some time, results achieved in previous versions required around 5 sessions. Today one is enough. It polishes the skin, removing acne and black spots, hyper-pigmentation and stretch marks. Thousands of microscopic columns target the muscles and tissues only in the portion that is required. The surrounding area where treatment is not needed is left untouched. Hence, minute areas of the face can be successfully cured. In this field too, Dr Persky is an acknowledged expert with great skills. You can judge this for yourself by seeing the before and after photographs of his previous patients. See how well he can carve out the perfect look.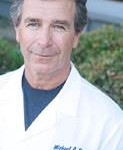 Dr. Michael Persky and Dr. Sarmela Sunder are located in Encino, California and Beverly Hills, California but service all of Los Angeles and the San Fernando Valley. Including, Beverly Hills, Hollywood, Hancock Park, Brentwood, Santa Monica, Pacific Palisades, Malibu, Sherman Oaks, Studio City, Calabasas, Woodland Hills, Tarzana, Westlake, Thousand Oaks, Agoura Hills, La Canada, Pasadena, and more. Please subscribe to our blog by clicking the link above, right, and "Like" us on Facebook. Thank you! + Michael Persky